« Because excitement leads to enthusiasm, we ensure that conditions are right to an intense experience for our business and private clients, bringing them closer to their guests.»
The meeting between Igor Juzon and Bruno Billière, the two founders, could only happen in a stadium. And, if possible, during an important event. And there we go – at the Football World Cup in 1998, culminating in the victory of the French national team, the "Blues. Bruno, the travel lover, talks with Igor, the sports event specialist. Two years later, Igor and Bruno were convinced that their values and vision of business had enough in common for them to found Eventeam. They would bring new life to the sporting events market. And in October 2000, they started to offer "travel services for major sporting events, true to the guiding principle of quality and customer service.

Their enthusiasm led them to become recognized experts. Eventeam clients are loyal and their numbers increase year after year. The agency is constantly on the lookout for innovations and, motivated by its desire to enhance the service offered to clients, is widening its offer with the help of recognized experts. As a result, Eventeam is developing a "corporate events offer based on incentive trips and corporate events.

In the end, the ultimate reward came quite quickly. Twelve years after its creation, Eventeam became the official agency for the French Olympic family. It organized tickets and travel for the French national team at the London Olympic Games. This French Olympic family label has been renewed since. The agency is aware that today it can share its expertise as widely as possible and has opened up slightly more towards BtoC clients. Today, Eventeam is the official agency for major national and international organizations.
EVENTEAM GROUP IS A GLOBAL COMMUNICATION AGENCY
EVENTEAM GROUP is a global communication agency. The agency's strength lies in its perfect knowledge of its business expertise. The expertise and ability to understand its clients' needs give Eventeam the necessary turnaround agility to provide tailor-made solutions for the most innovative requirements.
The Group is active mainly in the areas of sport and corporate events. Each of its 4 subsidiaries develops its own specific expertise, whilst at the same time working in synergy with the others.
Driven by the key values of solidarity, openness, reliability and excellence, the Eventeam Group has become a market leader. Major sporting institutions, brands and travel companies have proved this by continuing to demonstrate their trust in the brand.
The Group has 4 subsidiaries:
EVENTEAM LIVE  is the official agency for major national and international sporting events.
EVENTEAM IDEAS is a recognized stakeholder in the Sports marketing sector, working alongside many major brands.
EVENTEAM CREATIV is a leading travel company and has worked for over 10 years alongside major international groups for their events in France or overseas…
EVENTEAM INNOVATION
is the driving force of the necessary change that will allow the group to continue to satisfy its customers.
ANTICIPATION, EXPERTISE, QUALITY AND LOCAL PRESENCE DRIVE OUR GROUP STRATEGY, WHICH HAS LED US TO CREATE A TEAM OF EXPERTS TO SATISFY CUSTOMER EXPECTATIONS AND INSPIRE OUR COLLEAGUES.
YANNICK ALLENO - CHEF
MULTI 3-STAR CHEF
Yannick ALLENO is the only French chef to keep his national 3-star status twice running and is part of the prestigious inner circle of the Best Chefs of the Year in the Michelin Guide. He is also Director of the Yannick ALLENO Group, whose objective is to disseminate brand concepts and products in France and internationally in the field of high end catering. Through his creativity and modern approach, Yannick ALLENO is bringing lasting renewal to French gastronomy.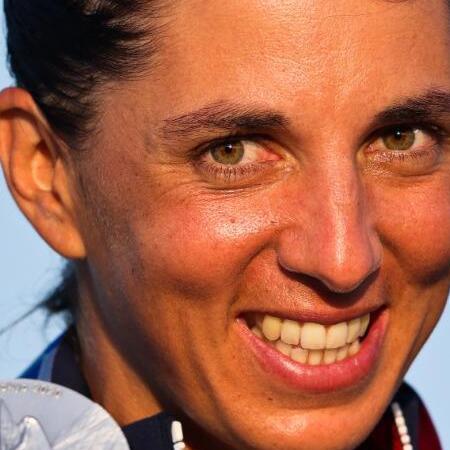 charline picon -
windsurfer
Charline is a French windsurfer, gold medalist at the 2016 Summer Olympics in Rio de Janeiro. EVENTEAM GROUP has therefore decided to support Charline in her preparation for the 2020 Olympic Games as part of the Performance Pact Foundation. An efficient preparation as she came back with the silver medal and became the 1st woman to obtain two medals in the discipline. She is now trying a new adventure as she has decided to switch to the 49er FX, with the objective of participating in the 2024 Olympics with Sarah Steyaert.
. Our profession is a human one – it touches our emotions and brings people together – that's why we love it.
. The world we work in is a real driver for our corporate success.
. Our passion is infectious and helps us to unite our colleagues and inspire our environment.
. We constantly generate synergies in a spirit of mutual assistance.
. Discussion and respect are the basis of human relationships.
. This is also the way we work on a daily basis.
. Our curiosity constantly pushes us towards innovation and more creative offers, every time.
. Our active listening helps us to provide specific solutions.
. The sense of initiative fosters the expression of creative ideas.
. Our teams' professionalism underpins the production chain.
. Adherence to rules and our commitments underpins the result.
. Confidence underpins company reliability on a daily basis.
. There is no room for approximation in the production process: Precision and thoroughness are our standard.
. Understanding and satisfying the clients' needs are our only guidelines.
. The quality of our services must warrant our clients' trust in us..
ENVIRONMENTAL SUBSTAINABILITY
SUPPORT FOR ATHLETES DURING THEIR PREPARATION FOR THE OLYMPIC GAMES.
The performance pact system is supported by the Ministry of Sport and aims to ensure that the French Olympic and Paralympic teams have a decent level of income, so that they can make their dual sporting and professional plans with peace of mind.
Eventeam's commitment was born out of a meeting between Thierry Braillard, then Minister of Sports and Igor Juzon and became a reality at the 2016 RIO Summer Olympics, continuing again this year at the 2018 PYEONGCHANG Winter Olympics in South Korea.
Through its support for the Performance Pact, Eventeam contributes to the French teams' performance and to the training and professional integration of sportspersons.
Since the aim of the Performance Pact is to ensure that the French Olympic and Paralympic teams have a decent income, Eventeam made a commitment to support athletes Ysaora Thibus (fencing) in 2016 and Clémence Grimal (Snowboard) in 2018.
This enabled athletes, who work for the company on an occasional basis and who are given financial support all throughout their preparation time, to approach their dual sporting and professional plans with peace of mind.
We are proud to have welcomed Charline PICON in 2019. She joined our team via the performance pact to prepare herself as well as possible for the Olympic Games in Tokyo. An efficient preparation since she came back with the silver medal and became the 1st woman to obtain two medals in the discipline.
DEVELOPMENT OF A SPORTS AND HEALTH POLICY FOR OUR COLLEAGUES
Sport and sporting values are guidelines for the daily activities of the Group and are part of its DNA.
Convinced that sport would be a good way to communicate values that are essential for good business operations – the relentless pursuit of performance, team spirit, courage, communication, self-denial, surpassing one's limits, etc, and that it would also help to develop a sense of belonging – the Eventeam Group decided to develop a programme focused on 3 areas: diet, physical exercise and sport, and well-being.
Objective: Help our colleagues to be as healthy as possible by promoting nutrition-based activities.

Action: A workshop focused on diet, led by a chef… or how to maintain a balanced diet.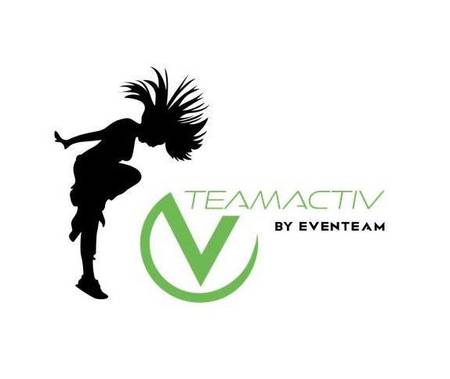 Objective: To draw inspiration from sport for the creation of team dynamics through different types of action within the company or joint initiatives at events

Action: Health check, gym or sports club membership, reimbursement of travel costs per kilometre covered during bike travel to and from office and home, participation in events (indoor football, running, etc … ).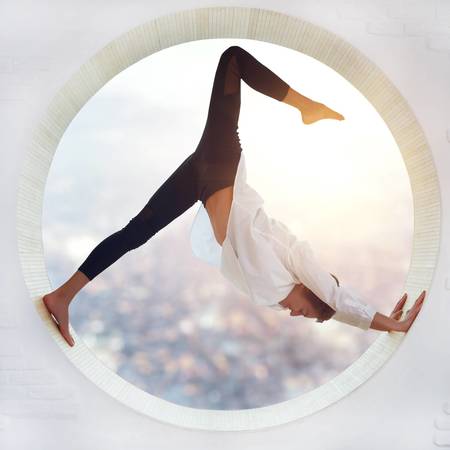 Objective: Learn how to manage stress, using methods and tools to help our employees become more dynamic and restore their own vitality

Action: Massage during working hours and relaxation workshop.